ABOUT US
---
Space Power Technologies Inc.

Kyoto University Katsura Venture Plaza North Building
1-36 Goryo-ohara, Nisikiyo-ku, Kyoto, Kyoto 615-8245 Japan

+81.75.925.8841

JPY 30 million
BUSINESS
---
Our remote wireless power transmission technology by microwaves provides solutions for power problems and accelerates the arrival of the IoT and smart city era. Powering IoT devices wirelessly enables us to use edge devices everywhere and collect useful data without inefficient processes like dispatching humans to dangerous areas even during midnight or changing tons of batteries everyday in the charging pods by humans. We will reduce wires or batteries on earth and help a sustainable economy.
SPT teams up with leading companies of each area and will provide them with wireless power solutions. Mainly we supply wireless power units to them.
For example, (1) Digital Picking Display needs daily exchange of hundreds of batteries. Our wireless power transmission system allows wireless charging overnight, which saves labor cost for batteries exchange and gives a more flexible layout. Another example is (2) Sensing fluctuation of the spinning tip of tools where wired power-supply is not allowed.
Damaging tools/materials costs too much whereas daily exchange of batteries is too cumbersome. We free them from exchanging batteries and make the process automatic. We provide power wirelessly like wifi and our partner can offer their users their products with higher functions powered by our wireless power transmission technologies.(Higher quality data is collected, Higher foreseeability is available.).
At this stage, we plan to release the first product of ours to the Japanese market this year and then, we will be ready to export them to the global market in three year just after Osaska 2025 Expo.
We are also developing the next generation of wireless charging systems for smart phones / lap top PCs with support from the Japanese government.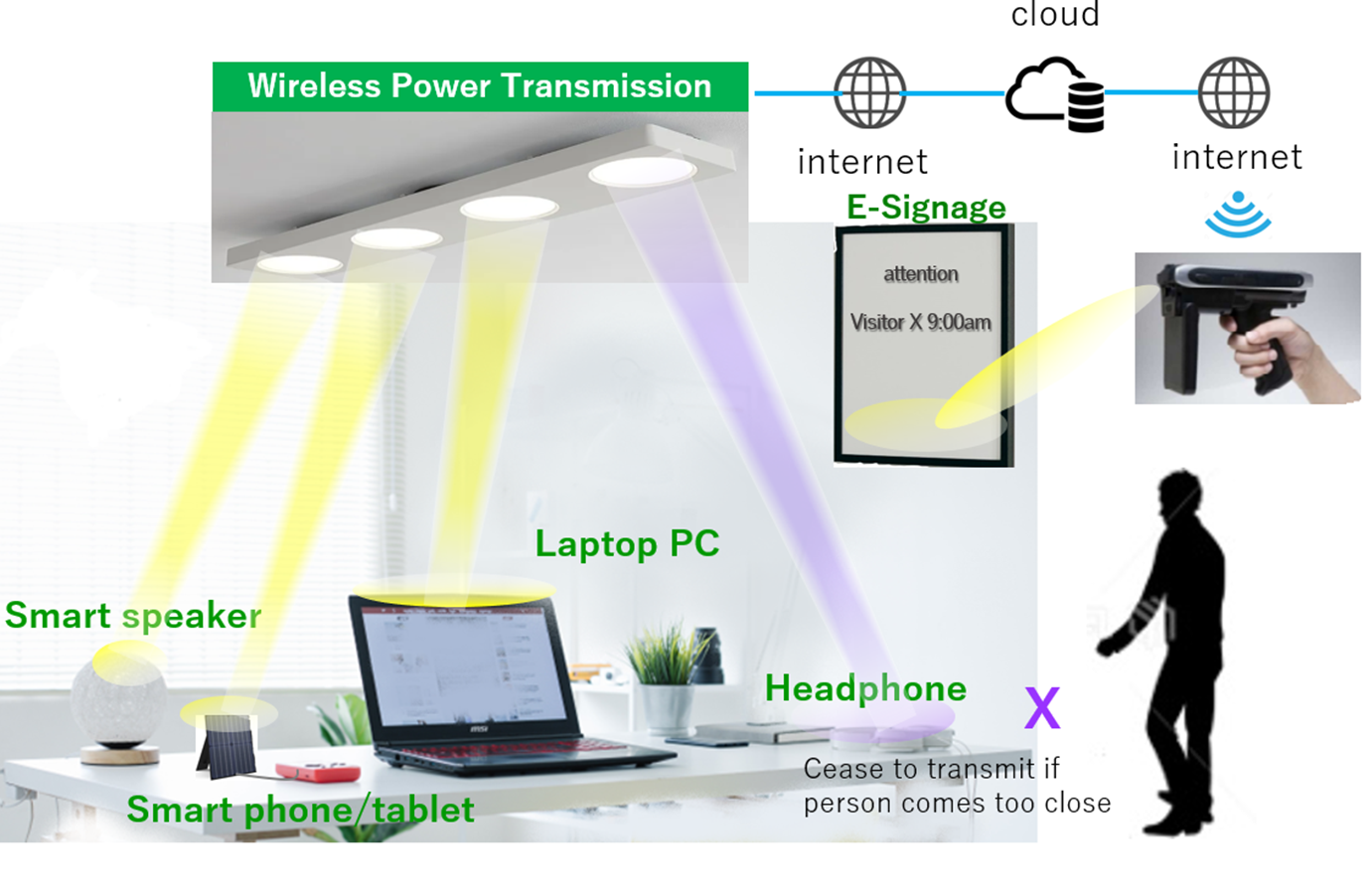 TEAM
---